Catherine's Dance Studio is a small town dance company that prides itself on continually growing while maintaining small class sizes and individual instruction. Year after year, they work hard to create a dance experience young ones will enjoy. With events throughout the year, dance studio students are always learning. Bi-annual recitals are the culmination of the hard work and dedication of these instructors and the dancers.
Meet the Dance Studio Instructors
Teaching ballet, point, leaps & turns, jazz, tap, lyrical and hip hop dance is a passion. Catherine's Dance Studio is blessed and proud to have instructors that care and are dedicated to each child in their classes. They are shining examples of incredible role models for up and coming dancers and young women. Many of the instructors are students that have been with Catherine's Dance Studio from the start. Take a look at their instructors and what they each bring to the table.
*Catherine Stephenson – Having a studio in a community like Parkville is a dream come true for Catherine. Her passion for dance, with the help of her mother Judy, was the driving force for Catherine's Dance Studio. She works with all age groups as well as dance competition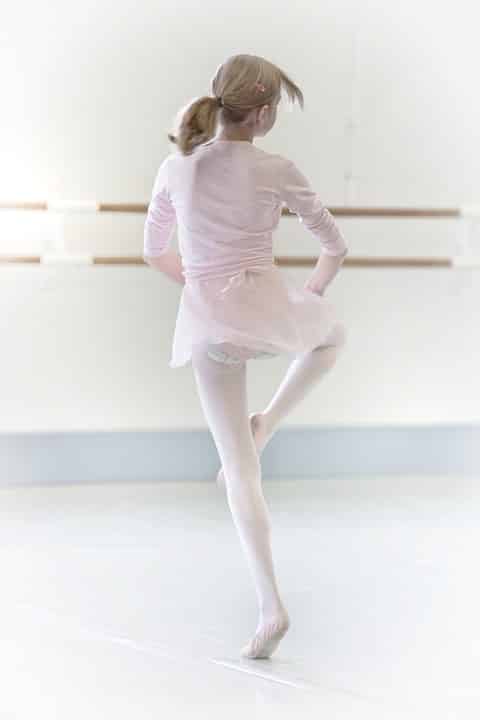 teams. Her classes focus on ballet, jazz, contemporary lyrical and hip hop.
*April Roberson – Starting dance at the age of 4, April has a dance career with extensive ballet experience. She works mostly with the older girls teaching classes featuring ballet and lyrical dance. She enjoys a Wednesday evening Adult Dance Class and works alongside Catherine with the dance competition teams.
*Kristen Cavaliere – At the small age of 2, Kristen started her dance career and is currently coaching the new dance team at Park University. She works with all age groups from little ones through high school with a focus on tap and ballet.
*Abby Jean – One of Catherine Dance Studio's very first dance students, Abby is currently enrolled at Park University where she spearheaded the new dance team. She is a ballet instructor for the littlest dancers.
For more detailed information on each of the studio, instructors visit the Dance Instructors and Catherine Stephenson pages on Catherine's Dance Studio Website. Young girls in the dance program also have an opportunity to learn to become dance instructors. Each young dance class has two dance assistants working to provide individual help and instruction. Middle and high school girls that have an interest are often selected to be these assistants. They learn to take pride in helping the little ones, creating an amazing sense of community and family.
Stay Informed & Learn More
Catherine's Dance Studio owes its success to all the wonderful families that entrust them with their children. The studio is truly a family environment. Keeping parents informed on what's going on in the studio is one of their strong suits. Parents can visit the Parent Page on their website to keep up with all the wonderful happenings in the studio and the community. If you have a dance question, the parent page is a great place to check first.
If you are looking for a dance studio with heart that is always striving for better ways to serve their students, Catherine's Dance Studio is for you. You won't find a family dance community that cares more about your child and his or her development. Browse their website to learn more. Like them on Facebook for updates and pictures. Call (816) 214-7370 to speak with them directly and get your child started on an activity they are sure to love.