When you do the right thing, for the right reason, and you work with the right people, good things usually happen. And good things have happened for Catherine Stephenson and her mother and business partner, Judy Murray. Catherine's Dance Studio has been able to meet the needs of parents and dancers who have been looking for a studio that does more for their students than other local studios who have been in business for a much longer time. That is to teach girls to dance focusing on excellent technique by keeping their class sizes small.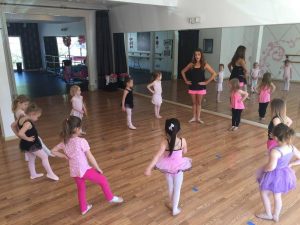 Dance studio places talent over treasure
Catherine's Dance Studio has purposefully chosen to make a difference in the lives of the dancers in their studio. They focus on hearts, not dollars. They know they are creating memories and building dreams, fulfilling hopes and creating bonds. They feel the best way to be there for their dancers is to be able to look in their eyes at every class and encourage them to go as far with dance as they want to take it. Catherine is close with many of her students and shows up for pictures during their senior prom.
Focus on what matters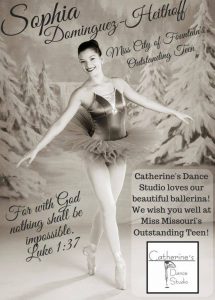 As Catherine's Dance Studio has grown, they have looked to hire instructors and offer classes that will benefit students who want to take their dancing talents to high school dance teams, assist in classes, and compete on performance teams. They have said hello to many, many children who want to learn to dance, and they've sadly said goodbye to graduating seniors. All with a heart for showing God's love for children through developing dance skills, confidence and poise. Each girl/ young woman who dances at Catherine's has a uniqueness about her. And with small classes and individualized attention, Catherine and her instructors get to find out what that exactly is for each one who puts on tap, ballet or jazz shoes.
These are values and principles you can't learn in business school. The way Catherine's Dance Studio loves their students is not a marketing gimmick. It is modeled and 'taught' through Mother and Father and then 'caught' by daughter and the ripple effects will be near and far and will extend in directions far beyond anything anyone can imagine.