Experience and attitude makes a difference
Catherine's Dance Studio teaches ballet, point, leaps and turns, jazz, tap, lyrical and hip-hop dance to kids 2 1/2 to 18. Each dance instructor is a positive role model who teaches our smaller classes which enable students to learn technique and develop skills necessary to excel.
For more information about our dance instructors, our classes or for a free week of dance classes, call (816) 214-7370 or fill out the contact us form.
---
Catherine Stephenson, Co-Owner/ Dance Instructor
Catherine began dancing at the age of 3. She attended Pius X High School where she made the dance team as a sophomore. Catherine attended The University of Missouri at Kansas City. While away to college Catherine still came home to give dance lessons to her loyal students. Many of them would turn to her asking for private lessons when they were preparing to try out for their own dance teams at Pius, Park Hill South, and Park Hill. While still in college Catherine would take her students to competitions.
In 2008, Catherine made the Kansas City Brigades Dance Team. She also worked at Dancers Unlimited a dance studio in Prairie Village and gave private lessons while attending school. Catherine continued to dance in college on the University of Missouri-Kansas City Dance Team.
In 2013, she graduated from UMKC with a degree in Elementary Education. Not wanting to formally teach in a school classroom situation, she took her passion and desire to teach dance and the dream for Catherine's Dance Studio took hold. In August 2013 she opened Catherine's Dance Studio in downtown Parkville with a mission to serve God while others through dance.
---
Judy Murray, Co-Owner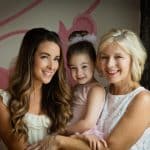 A mother-daughter team, Catherine and Judy own Catherine's Dance Studio.  When calling on the phone, Judy will usually be your first contact.  Family is the most important aspect of life to Judy.  She loves spending time with her husband Tom, daughter Catherine, son T.J., her grandkids Claire and Charlie and son-in-law Brad.  Judy believes with her entire heart and soul that children are our future and she loves children.  Judy and Catherine work tirelessly to make Catherine's Dance Studio a place where dancers feel like they are a vital part of the studio (part of Catherine's Dance Studio family).
You can't walk into the studio without seeing or hearing:  "Nothing is Impossible for God." Dancers tend to be high achievers and excel at public speaking, the definition of failure is not getting knocked down, but not getting up again.  This is who we are at Catherine's Dance Studio and we love what we do.
---
Kristin Cavaliere, Dance Instructor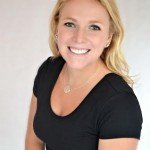 Kristen began dancing at age three and has never stopped. Ms. Catherine and she were in the same dance class when she started dancing. As a high school freshman, Kristen was a dance assistant at a local dance studio. She was on the St. Pius X dance team and was a co-captain her senior year. For four years, she danced with the Northwest Missouri State University Dance Company and was a choreographer to two years. Kristen helped start and coached the Park University Crimson Dancers. She also coached the St. Pius X JV dance team. Kristen began teaching at Catherine's Dance Studio in Fall 2015.
She teaches a variety of classes. She teaches combination style classes to girls ages four to five years old, middle school and high school tap, all ages of hip-hop and leads the Teen Level Competition Team. Kristen is also a first-grade teacher and is currently working on her Master's Degree through Park University.  Kristen is very blessed to be a part of such a wonderful studio!
---
Abby Jeans, Dance Instructor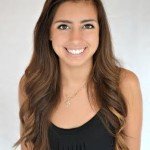 Abby was one of Catherine's first students when classes were taught in her bedroom at her home. She was on her high school dance team her senior year. Abby graduated from Platte County High School (2014) and is attending Park University. She was a member of Park's Spirit Squad. Abby, with support from Park University and Catherine's, started a dance team at Park.
She is now the captain of the "Crimson Dancers." Especially exciting is her new role with the Royals, KCrew for 2016!
---
Leigh Benton, Ballet Dance Instructor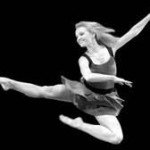 Leigh started dancing at age two and hasn't stopped since! She is originally from Chicago, Illinois where she trained at Summers Academy of Dance and Berkshire Ballet Theatre in ballet, pointe, jazz, modern, and contemporary.  While a member of the BBT Company she performed leading roles in Cinderella, Coppelia, Giselle, and The Nutcracker.  She danced at Milwaukee Ballet Summer Intensive, Joffrey Ballet Summer Intensive, and Chicago Dance Connection on a full scholarship before venturing off into the world.
Leigh has a Bachelor's in Dance from Grand Valley State University in Grand Rapids, Michigan.  While a student there she was able to work closely with choreographers from various companies such as Chieko Imada (Ballet Tucson), Michael Phillips (Pascal Rioult), Thang Dao (Thang Dao Dance Company), and Amanda Edge (NYCB).  In addition, she was also one of the few dancers to be brought on an international tour that included cities in Germany, France, and Denmark. Upon graduation from college, Leigh joined the Eisenhower Dance Ensemble in Detroit, Michigan as a company member until moving down to the Kansas City with her husband in 2011.
Leigh is back to teach ballet at Catherine's after a hiatus spent concentrating on her Nurse Anesthetist degree and we are so happy to have her!
---
Anna Murray, Dance Instructor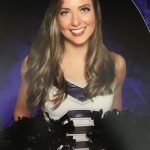 Anna began dancing when she three and never stopped! She started assisting at Catherine's freshman year of high school and found a love for teaching dance. Anna was also on her high school dance team at Park Hill South. She graduated in 2019 and is now attending the University of Kansas in hopes to be a physical therapist while continuing to teach dance!
---
Connor Washburn, Dance Instructor

Conner grew up in Morrisville, Vermont and then moved to and to Hutchinson, Kansas for the majority of her childhood. At the age of six, she started dancing at what was then known as Judy's School of Dance in Hutchinson, and then later changed the name to Poetry in Motion Dance Productions. From the first ballet and tap class, she was hooked! From that moment forward dancing took up every moment of her life.
Connor started competing at the age of ten and has won many regional titles, placing in the Top Ten at Dance Masters of America Nationals, three times. She then went on to train at the Kirov Academy of Ballet in Washington, D.C., trained at Friends University and kept up at her own studio in Hutchinson, Kansas. In High School, Connor decided to audition to become a Tremaine Dance Company Apprentice in Los Angeles and made it. From 2010-2013 she traveled the country with Tremaine and assisted the teachers. After graduating, Connor went on to study at the University of Kansas and was on the Rock Chalk Dance team her freshman year. After studying at KU for two years, she took an opportunity that couldn't be passed up as an Au Pair in Paris, France. For one year she lived on a houseboat in Paris, on the Seine, with a French family and nannied for them. Since moving back to America, she has received her 200 Hour RYT in Yoga and works during the day at Resonance Chiropractic here in Parkville (one building to the east of CDS).
---
Madi Guerra, Dance Instructor
Madi has been dancing since she was 2 and enjoyed recreational and competition dance since she was 5. Her freshman year of High School she made the Park Hill South Cheer team, was a cheer captain and made the All American Cheer Team. Sophomore year she made the Park Hill South Dance Team and was dance captain Junior and Senior year and made All American Dance Team 2 years in a row. Throughout the years she has taught private lessons and helped choreograph dances. She was a finalist at the Kansas City Chiefs Cheerleading tryouts and ended up being on their training team. Madi is currently enrolled in college where she plans on getting a degree as a nurse practitioner. She also works at one of our local favorite stores Twill Boutique! We can't wait to put her experience and skills to work at the studio!