Everyone has their passions. Whether you're interested in something physical like sports or serene like reading, there's something for each and every person. As your child grows, it's important to expose them to more than just one activity so they don't get bored, or you're not limiting them to only a few interests.
Here are a few ways to support your child's interests: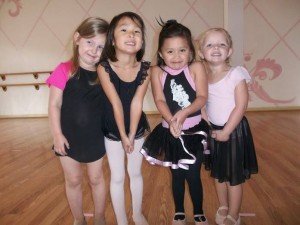 Ask your child — Simple, right? Ask your child if there's anything that they know they enjoy or anything they are interested in trying.
Variety is key — If your child is only participating in one activity, they may miss out on another that they could enjoy. Mix it up by having them participate in a variety of activities.
Don't overload your child — Giving them a variety of activities is good. However, don't load up on too many activities. If they're participating in multiple activities each day, they could get burned out.
Allow for free time — This goes hand-in-hand with the previous bullet-point. Allow your child to have free time, whether it's playing with their friends outside or even watching a TV show. Giving your child time to unwind without schedules is important, too.
Don't force anything on your child that they don't like — Rather than signing up for multiple lessons of piano or a full season of a sport, let them try it out first. If they don't like it, you're not obligated to bring them back. The commitment could pressure them into participating something they don't like, and they may never want to try it again. It's possible they may realize later on that they actually enjoyed it.
Just because you like something, that doesn't mean your child will — You might love playing tennis, they may not. While it's great to share interests with your child, don't let your passion for an activity overshadow their own likes and dislikes. It's okay to expose them to your interests but if they seem disinterested, let them make the decision to continue with it or not.
The key at the end of the day is to allow your child to express themselves in what interests them the most. Being able to channel that passion is important as they grow up. Support of their passions is crucial to their intellectual and emotional growth, as well as their physical and mental health.
At Catherine's Dance Studio, we welcome everyone to try out our dance classes. We have everything from pre-ballet and ballet to jazz and hip-hop. Whatever your child is interested in, we want to share our passion for dance with them. Not sure what class your child might love, try them all for a week for free! Call us today at (816) 214-7370.