Leaps and Turns is a technique class designed to assist students in focusing on the leaps, jumps and turns that dancers perform in Ballet, Jazz, and Hip Hop. This specialized class is a way to better your technique when executing basic leaps, center leaps, turns, and fouetté. Ballet and Jazz classes will not spend a lot of time focusing on these skills and a student wishing to strengthen their skill level with these techniques may want to consider the Leaps and Turns class as an adjunct to skill development.
We focus on excellent technique
Students will focus on center leaps, right leaps, left leap, calypso, chaînés, pirouettes, fouetté, and seconds. Leg extensions and leg catches are also skills that are included in this class. Leaps and Turns skill building assist Jazz dancers is making the dance more refined from a technical perspective.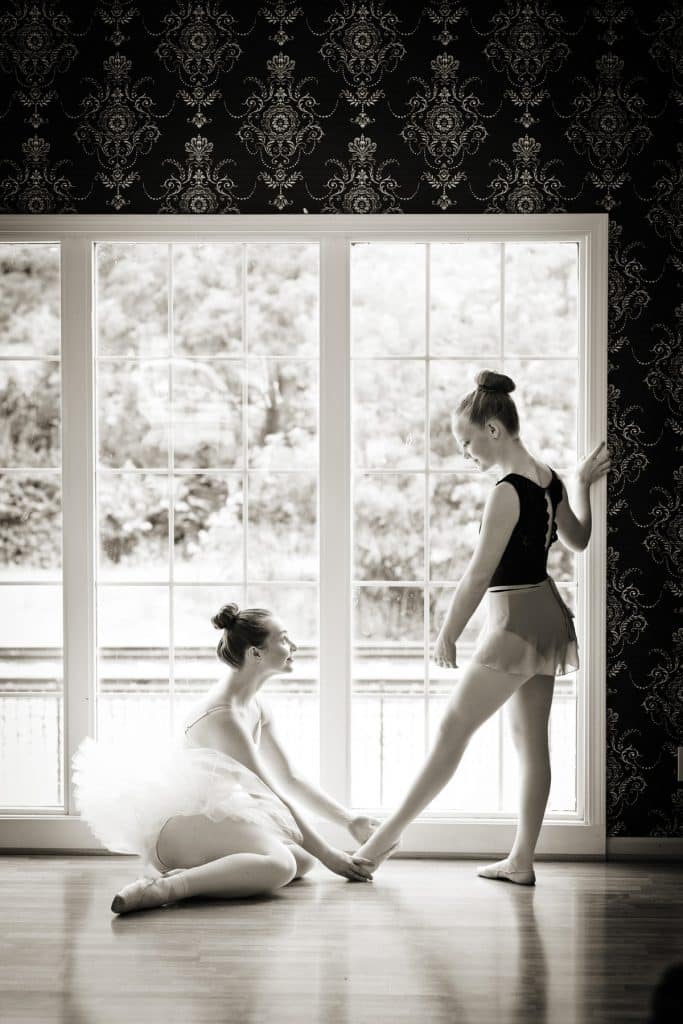 Taking this class is also an excellent preparation class for Dance Team competition and try outs . Strength and flexibility are key benefits of this class and will assist Ballet and Jazz dancers. Classes like this teach students how to do sissonne and seconds which are skills that are in high demand and are valued on dance teams.
Take a smaller Ballet Leaps and Turns class in Parkville
Our small class size is the final important element of our class. Smaller classes give the students more individual attention and the instructor can spend more time and attention ensuring proper skill and technique development.
To register for the Ballet Leaps and Turns class fill out the Contact Us form or call Catherine's Dance Studio at (816) 214-7370.